Designing A Bridesmaid Dress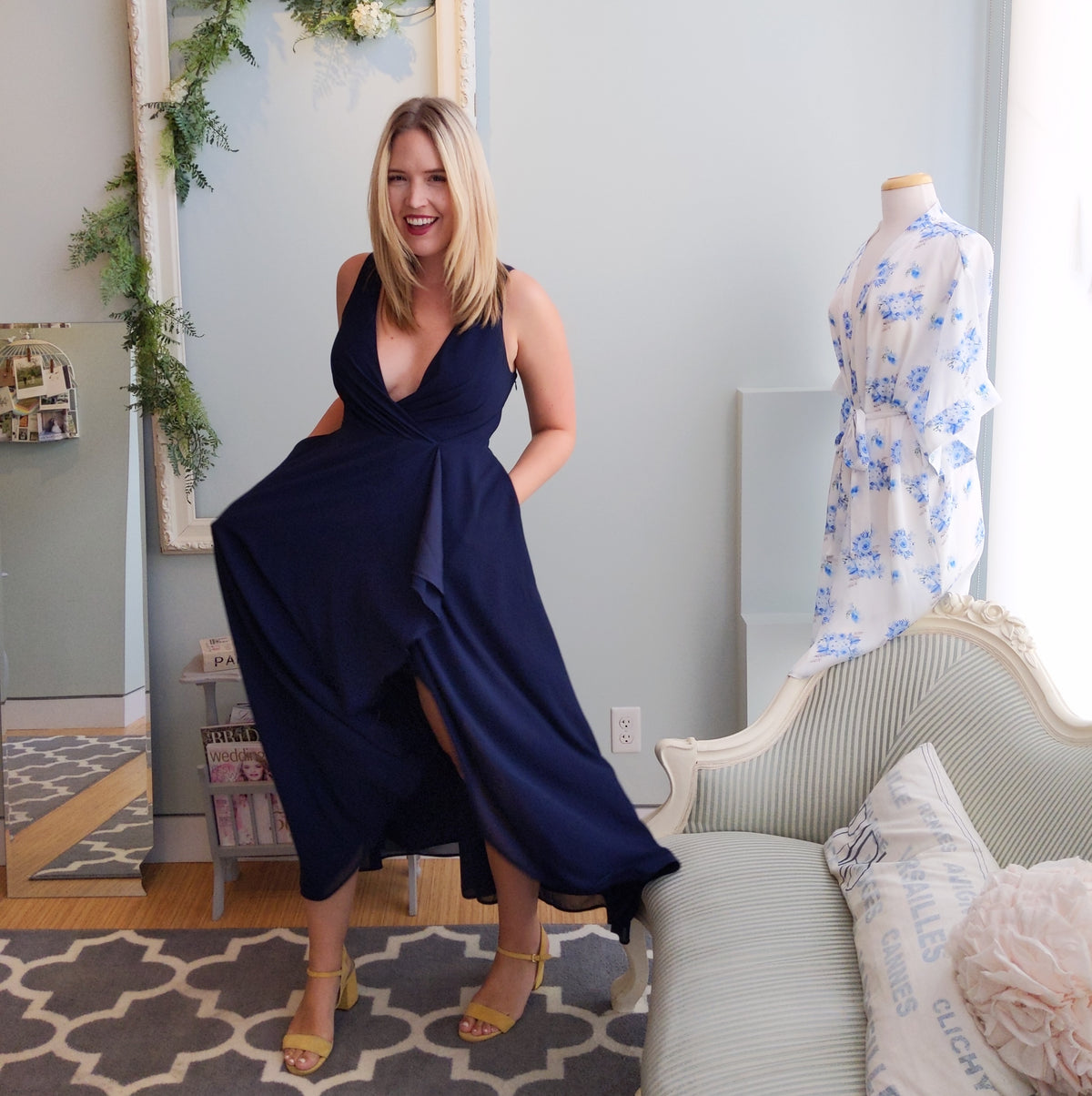 We recently had the pleasure of working with Elizabeth to design a custom bridesmaid dress for her. She chose a unique silhouette and colour for her dress that she couldn't find elsewhere.
We're so grateful that Elizabeth took the time to share her experience in a blog post and are happy to share this with you! If you're searching for a dress in a specific silhouette, colour or design we recommend considering working with us to create your dream dress!
Check out Elizabeth's blog post to learn first hand; "Designing A Custom Made Bridesmaid Dress - Everything You Need To Know":
   "This past summer I had the opportunity to be a bridesmaid for the first time. After being asked, my first question was, "what are we wearing?" The bride gave us a guideline of what the dresses should look like but otherwise left it up to us to choose. For me, the ask was pretty simple: a floor-length, sleeveless v-neck in navy.

As a master procrastinator, I didn't jump on the task of finding a dress right away. I thought it would be easy to find such a classic style of dress. Unfortunately, that didn't turn out to be the case. Once I started shopping, I couldn't find anything that fit the bill. Pretty soon I started to feel a little panicky.

Sarah and I had been following each other on Instagram for ages, and we finally met at an event in Toronto. If you don't know her, she's the owner of By Catalfo. I was chatting to her about my bridesmaid dress woes, and she suggested working together to design a custom-made dress. I thought that it was a great idea, and we've worked together to write this blog post that outlines the process and benefits of creating a custom-made bridesmaid dress."
THE PROCESS
STEP 1: DESIGNING THE DRESS
 Elizabeth's navy bridesmaid dress turned out beautifully, what do you think?