Our First Sample Sale Event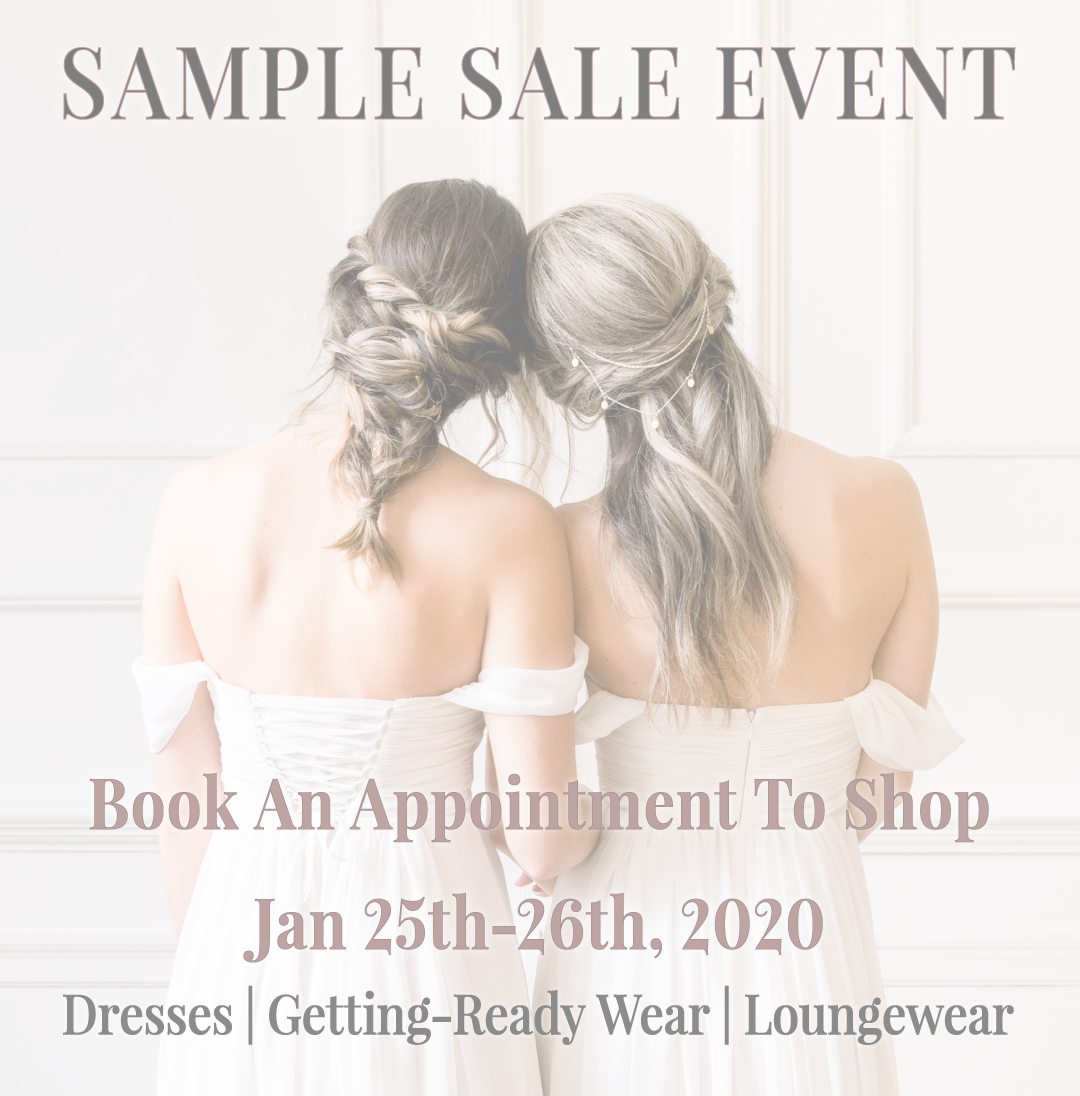 Appointments to our sample sale are now open!
Saturday Jan. 25th & Sunday, Jan. 26th.
-
We have gently worn and new sample bridesmaid dresses at a significant discount. Select getting-ready wear styles will also be available at a special price to attendees.

We'd love to see our beautiful dresses worn by someone stylish that appreciates the finer things in life, like you! 
If you have a special event coming up in 2020 this is your chance to pick up a designer dress that will last you for many years with proper care. 
Don't miss out on your chance to find beautiful pieces at exclusive pricing.
Availability is limited