Big Day, Doesn't Have to Mean Big Spend: How to Plan the Stylish Wedding of Your Dreams for Less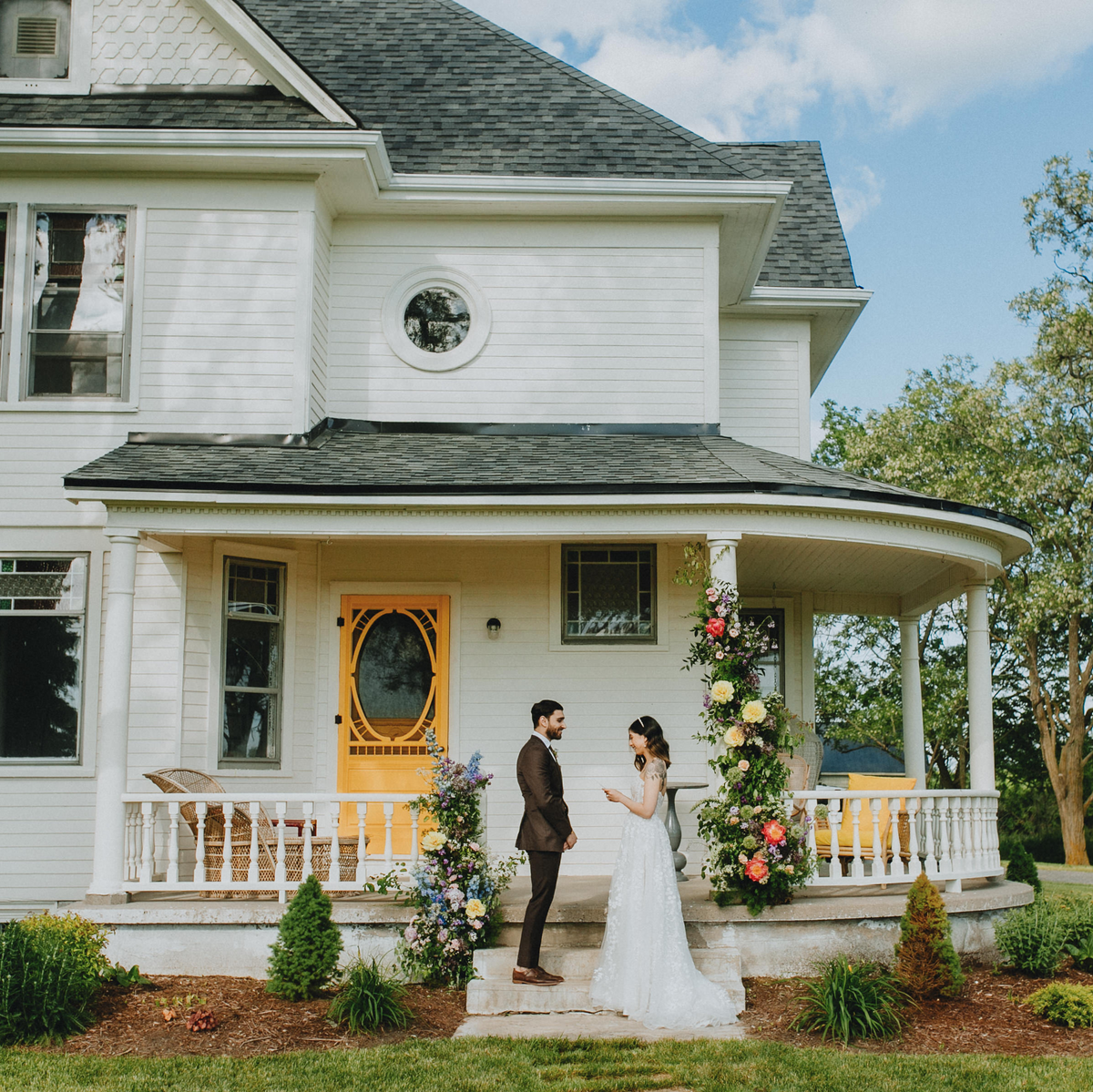 photo: Shannon Robbins | venue: Brighthouse Farm, ON
Planning a wedding can be an exciting and joyous time, but it can also be stressful and expensive. With the average wedding in the US costing over $30,000, it's no wonder that many couples are looking for ways to plan a beautiful wedding without breaking the bank. The good news is that it's entirely possible to plan a budget-friendly wedding without sacrificing style. Here are some tips to help you plan a wedding that's both stylish and affordable.


Set a realistic budget:
The first step to planning a budget-friendly wedding is to set a realistic budget. It's important to take a close look at your finances and determine how much you can comfortably spend on your wedding. When setting your budget, consider all the costs involved in planning a wedding, including the ceremony, reception, decorations, invitations, attire, and transportation. Don't forget to account for any unexpected expenses that may arise.

Once you have a clear idea of your budget, you can start prioritizing the elements of your wedding that are most important to you. This will help you allocate your funds in a way that reflects your priorities and ensures that you get the most out of your budget.


Choose a non-traditional venue:
One of the biggest expenses for a wedding is the venue. However, there are plenty of non-traditional options that can be both beautiful and budget-friendly. Consider having your wedding at a park, a beach, or even in your own backyard. These options can be significantly cheaper than traditional venues and offer a unique, personalized touch to your wedding.

When choosing a non-traditional venue, keep in mind that you may need to provide your own rentals and decor. However, this can be an opportunity to get creative and personalize your wedding even further. Don't be afraid to think outside the box and explore unconventional options that fit within your budget.

Get creative with decor:
When it comes to wedding decor, there are plenty of budget-friendly options that can still look stylish and elegant. Consider using candles or fairy lights for romantic lighting, or incorporating DIY elements like paper flowers or handmade centerpieces. Don't forget to check out thrift stores and online marketplaces for gently used or discounted decor items.

When planning your decor, try to focus on a few key elements that will make a big impact. This can help you stretch your budget further and avoid overspending on unnecessary items. Consider incorporating personal touches like family photos or sentimental objects to make your wedding decor truly unique.

Opt for a buffet or family-style meal:
Food is another significant expense for a wedding, but there are ways to keep costs down without sacrificing quality. Consider having a buffet-style or family-style meal instead of a plated dinner. This can save you money on both food and staffing costs while still offering your guests a delicious meal.

When planning your menu, consider opting for seasonal and local ingredients. This can not only save you money but also ensure that your food is fresh and flavorful. Don't forget to consider dietary restrictions and preferences when planning your menu to ensure that all your guests are well-fed and happy.

Skip the traditional wedding cake:
While a traditional wedding cake can be a stunning centerpiece, it can also be costly. Consider skipping the cake and opting for a dessert bar or cupcakes instead. Not only will this be more budget-friendly, but it also allows for more variety and creativity in your dessert options.

When planning your dessert options, consider incorporating seasonal flavors or personal touches like family recipes. This can add a special touch to your wedding and make your desserts even more memorable. Don't be afraid to get creative with your dessert options and explore non-traditional options like donuts or cookies.


Minimize your guestlist:
When it comes to crafting your wedding guestlist, be selective and prioritize quality over quantity. Consider inviting close family members, dear friends, and those who have played a significant role in your lives. Keeping the guestlist intimate not only fosters a more meaningful atmosphere but also helps to manage costs more effectively.

One way to keep wedding costs down is to limit plus-ones. Instead of automatically extending the invitation to every guest, carefully evaluate if allowing plus-ones is necessary. Reserve the option for long-term partners, spouses, or significant others, ensuring that your celebration remains focused on your closest relationships.

Consider having a separate reception or celebration after the wedding for larger groups of friends or colleagues. This way, you can keep the main ceremony and reception more intimate while still acknowledging and celebrating with a broader network. By being selective and strategic with your guestlist, you can create a memorable and budget-friendly wedding day experience.
Before you say 'Yes To The Dress' at $,$$$...
Consider By Catalfo's customizable Wildsong wedding dress collection! Choose one of our simple and refined gowns that are both affordable and elegant. Our made-to-order dresses in standard sizes or customized measurements offer a cost-efficient way to achieve a tailored and elegant look (no major alterations required). Our typical production timelines are less than half of those you'll find from boutiques, which means you'll receive your dress (delivered to your door) that much faster! Best of all, with our customizable options we can help bring your dream dress to life! You don't need to settle for a gown that's anything less than what looks and feels like 'you'. 

We understand that planning a budget-friendly wedding can be challenging, but we're here to help with more industry professional knowledge like this.
Sign up to our Luxe List to get more free advice direct to your inbox.