What Is An Elopement Dress? A Guide to Choosing the Perfect Courthouse or Elopement Wedding Dress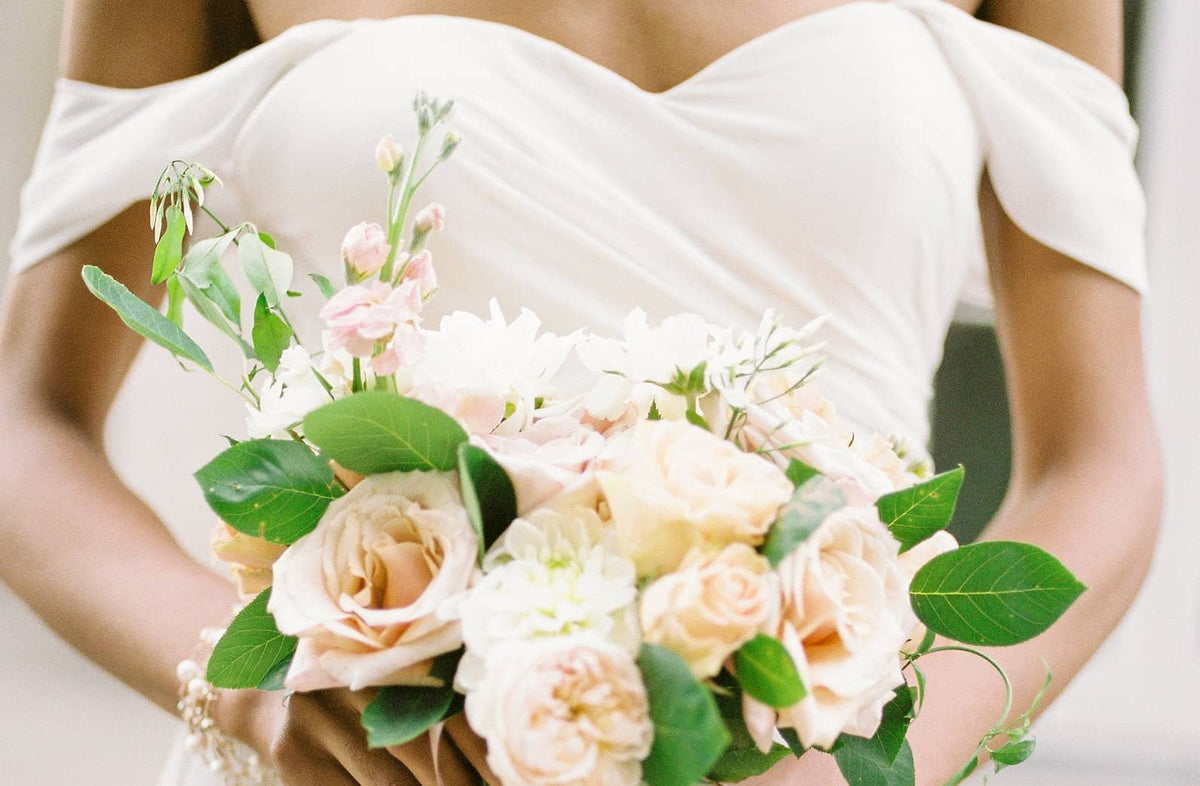 Are you considering an intimate adventure elopement to celebrate your love? If so, you've likely come across the term "elopement dress." But what exactly is an elopement dress, and what should you look for when choosing one for your memorable day? In this guide, we'll unravel the enchantment of elopement dresses and provide valuable insights into finding the ideal dress that matches your adventurous spirit. Let's dive in!
Understanding Elopement Dresses:
Elopement dresses are unique bridal ensembles designed specifically for intimate, unconventional weddings and elopements. Unlike traditional wedding gowns, elopement dresses capture the essence of adventure, freedom, and spontaneity. They are crafted to withstand the elements, ensuring comfort, mobility, and effortless style during your outdoor escapades.
Features to Consider:
• Fabric and Comfort: When seeking an adventure elopement dress, prioritize fabrics that offer both durability and comfort. Lightweight and breathable materials like chiffon, tulle, or lace can provide ease of movement and keep you cool in various climates.
• Mobility and Flexibility: Opt for a dress that allows you to navigate diverse terrains comfortably. Consider features like a shorter hemline, detachable train, or a flowing silhouette that won't restrict your movements.
• Weather: Nature can be unpredictable, so if you're planning to wed in an outdoor setting consider what type of whether there could be. Consider quick-drying or flowy materials and stylish layering options to adapt to changing weather conditions. This is your opportunity to also look for accessories such as; cosy stoles for a drop in temperature, transparent umbrellas or even a custom made lightweight dress coat.
• Versatile Style: An adventure elopement dress should reflect your unique personality and style. Seek designs that blend elegance with a touch of bohemian or whimsical elements, allowing you to feel like your authentic self amidst nature's beauty.
• Practicality and Packability: As you embark on your adventure, practicality is key. Opt for a dress that is easy to pack and transport, minimizing wrinkles and maintaining its pristine appearance. Are you hiking to your elopement location? If so, these factors will be especially important, as many brides will change once they reach their destination.
Finding Your Dream Elopement Dress:
• Research and Inspiration: Start by exploring online resources, blogs, and social media platforms for inspiration. Collect images and save them to create a vision board that represents your desired aesthetic and style.
• Seek Adventure-Focused Designers: Look for bridal designers or boutiques specializing in adventure elopement dresses. These experts understand the unique needs of adventurous brides and can offer tailored recommendations and customization options.
• Consultation and Fittings: Schedule consultations and fittings with designers or boutiques to discuss your vision, specific requirements, and budget. Ensure open communication to achieve the perfect dress that aligns with your adventure wedding dreams.
• Embrace Personalization: Consider adding personal touches like unique embroidery, nature-inspired details, or sentimental elements that reflect your love story and the spirit of your adventure.
Which Dress Is Right For You?
1. Discovering Casual Elopement Dresses:
For a laid-back elopement affair, casual elopement dresses offer a touch of relaxed elegance. These dresses are designed to embrace comfort and style, perfect for intimate outdoor settings or unconventional venues. Dive into the world of casual elopement dresses and let your personality shine on your big day.
2. Courthouse Elopement Dresses; Simple Elegance:
Courthouse elopements call for chic simplicity. Delve into the realm of courthouse elopement dresses, where timeless elegance meets understated charm. Explore designs that are refined, versatile, and effortlessly sophisticated, ensuring you make a lasting impression in the intimate setting of the courthouse.
3. Wedding Elopement Dresses: Love in Extraordinary Places:
Whether you choose a scenic mountaintop, a pristine beach, or a hidden forest grove as your wedding elopement destination, your dress should reflect the enchantment of the surroundings. Explore wedding elopement dresses that capture the spirit of adventure, grace, and romance, allowing you to create everlasting memories in extraordinary places.
Let your elopement dress tell a story as beautiful as your love. With casual, courthouse, and wedding elopement dresses, you can find the perfect ensemble that captures the essence of your celebration. Unveil the magic of versatile styles and embrace comfort, elegance, and adventure on your special day. Create unforgettable memories and embark on your elopement journey in style. Explore the world of elopement dresses today and let your love shine in extraordinary places.