Shop With Us in Liberty Village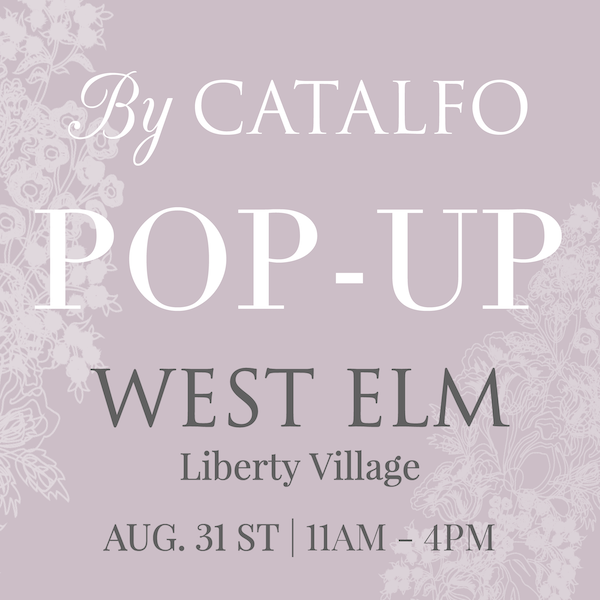 Event Details:
SATURDAY, AUG. 31st | 11AM - 4PM
If you're a frequent West Elm-er (like me), you've probably seen some pretty amazing local brands showcasing their goods in store. That's exactly what West Elm has invited By Catalfo to do. We're honoured and excited to be spending the day with them and want you guys to join us!

We're bringing ALL the getting-ready wear for you to browse and shop in-store; Robes, Boyfriend Shirts, Lace Robes, Jumpsuits and Dresses.

We may even be offering special rates/discounts on the day, but you'll have to stop in to find out... (wink, wink)