Inspiration From Our Real Brides & Bridal Parties!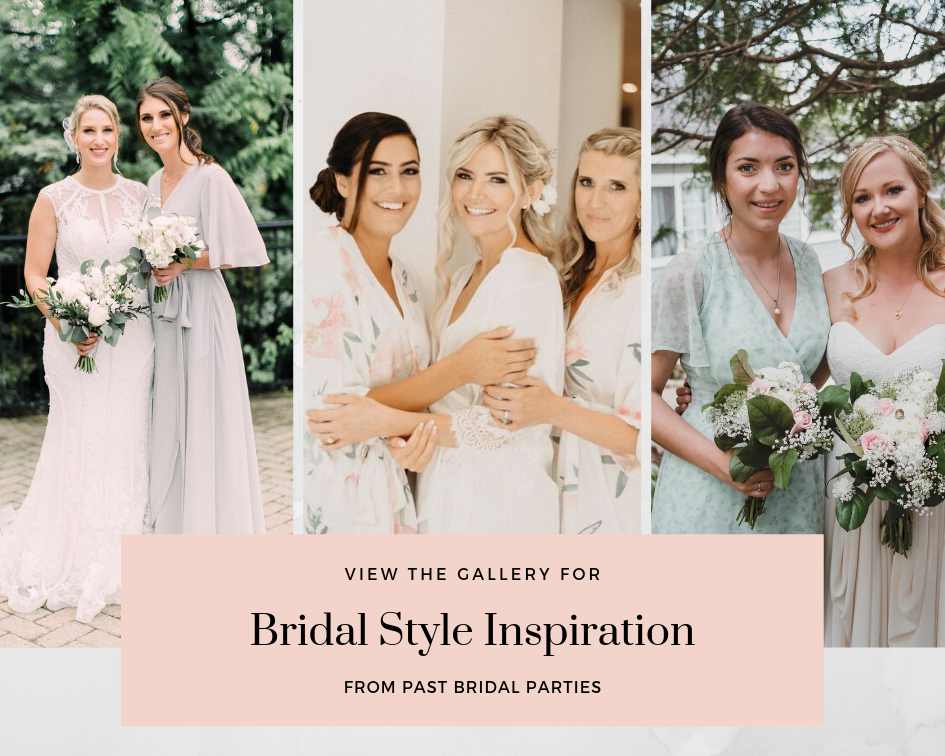 If you're looking for ideas on how to coordinate your favourite getting-ready wear, look no further! Check our our Real Brides gallery for inspiration from our past bride and bridesmaid clients.
Getting-Ready Wear & Bridal Robes
We get a lot of questions on coordinating colours/prints together when it comes to our gettin-ready attire. Our aim is to offer a variety of colours and prints that are easy to mix and match with. We recommend choosing your favourite print and matching it with a solid colour. Whether that means the bride is in a print and bridesmaids in a solid colour - or vice versa. We have clients that do both! 
Our Favourite Floral Print Robes for Brides:
Bridesmaid Dresses
When it comes to By Catalfo bridesmaid dresses, the sky is the limit! All of our designs are made-to-order and sized to your individual measurements. We have over 70 solid colour swatches that you can choose from, so you're bound to find that perfect colour you've been dreaming of!
Our collection of dresses also includes a library of custom floral prints/patterns that you can mix and match with. Most of the prints that you see in our Real Brides gallery are all custom prints that we designed with our brides. On top of all that, your bridesmaids will love the fact that they don't have to spend extra time and energy on major alterations - each of our dresses are made to measure.