5 Minutes With Designer, Sarah Catalfo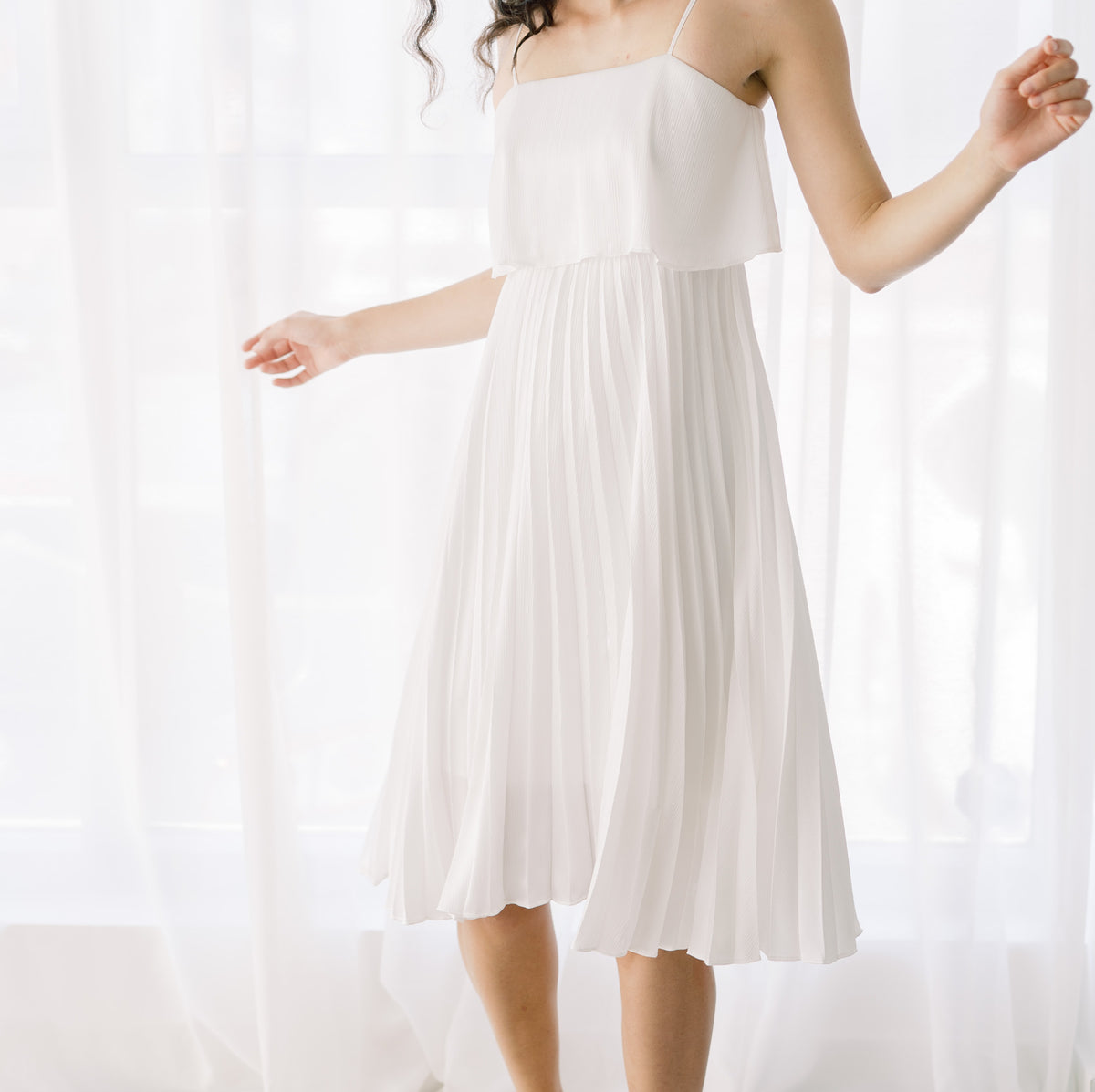 Named after designer Sarah Catalfo, By Catalfo's loungewear collections are inspired by a blend of stylish daywear and classic home-wear. By Catalfo aims to provide women of all shapes and sizes with something lovely to lounge in, as a form of self-care. Using fabrics with custom print artwork and feminine silhouettes, By Catalfo works with small, specialised production houses to make luxurious garments in limited quantities. We believe that a classic piece will age with grace and feel more valuable and sentimental over time.
We decided to learn more from Sarah about herself and the evolution of her brand, By Catalfo...
How did By Catalfo begin?
I started my brand, 'By Catalfo', when I was 17 years old, making and selling custom party dresses to my peers. I knew from a young age that I was going to pursue fashion and design. I was constantly developing and evolving my brand as I grew into adulthood, finished college and started working full time in the fashion industry. Eventually, with a lot of hard work my brand transitioned from hobby to business as I had always dreamed it would.
I started my career very young. When I was 18 I decided to make it my "life goal" to see my dresses on a red carpet one day. As it turns out, by the time I had graduated college I'd had the opportunity to see my designs on several red carpets and I was only in my early 20's. I was stunned to have achieved this goal already having no assistance from PR companies, stylists, etc. whatsoever. It was the result of putting myself out there and overcoming the shyness I'd always had growing up. At that point I realized I'd received the Press I wanted, but still had to build a business. So that became my next goal. I began working really hard to continue learning, working for different brands in Buying, Product Development, e-Commerce and seeking mentors. Having my own brand and being a business owner has always been my 'end game'. I've learned so much along the way that has helped me make that dream my reality.
Have you always been interested in fashion?

I have, I started dreaming about fashion design, sewing and sketching at the age of 15.  
What have been the highest and lowest points on your journey so far?
One of my lows early on in the evolution of my business is what caused me to pivot. I had to make a business decision that was tough to make on a personal level but it ended up being one of the best decisions I could have made for my brand. One of my highest highs has simply been witnessing the growth of my brand and being able to create products that others really enjoy wearing. I know it sounds corny, but after years of commitment and hard work it's really, really rewarding to be shipping my products worldwide.
What are the morals you run your brand by?
The principles that I feel are really important are; integrity, maintaining a low environmental impact and acting according to the golden rule.
What was the inspiration behind your latest collection?
My most recent loungewear collection was completely inspired by the women who had been enjoying By Catalfo robes. I wanted to design the perfect Pj set for them to add to their at-home collection. We tested pj samples with them for sizing, comfort and wear. They also gave me their input on what colours and prints they'd like to see in the collection. So it was totally inspired by the women who know and love By Catalfo. 
How would you describe your customer base?
Our customer is made up of all kinds of women who enjoy investing in themselves and appreciate the finer things in life. She loves to wear pieces that she looks good in, and more importantly, feels good in. Our customers choose By Catalfo garments because they're high quality, timeless, and possess the 'wow factor' they're looking for, even if it's subtle. 
Do you ever struggle to stay inspired?
Sometimes, yes. At times inspiration comes very easily, but other times life feels "too busy" to connect with my creativity. When I feel this way I make a conscious effort to slow down to allow new ideas to start flowing. Or I'll start prioritizing feeding my creativity in different ways, like going fabric shopping! 
Is there anyone you would love to see wearing your designs?
Of course, it's always fun to get recognition from celebs. But to be completely honest, the greatest compliment to me will always be from the women that choose to purchase from By Catalfo because they appreciate the fabrics, designs and prints that we've worked hard to create for them to enjoy!
Do you have a mentor?
Yes! I've had several mentors that have helped guide me in different aspects of business over the years.
I don't think there's any limit to who can, or should, have a mentor. It's important to keep an open mind and always be ready to learn something from others. 
If you could only wear one piece from your collection, what would it be and why?
Our Heavenly Pj's in charmeuse are so versatile and easy to integrate into your at-home or everyday wardrobe. I love the feeling of the lightweight charmeuse fabric against my skin and would totally wear the top as a blouse or the silky pants with a cozy sweater.
Is there another designer whose work you particularly admire? 
I can't say that there is anyone in particular, it's always changing! I've always been inspired by different mediums; ceramics, hand painted artwork, weaving, etc. I follow a lot of artists that inspire me for colour inspiration and aesthetics.